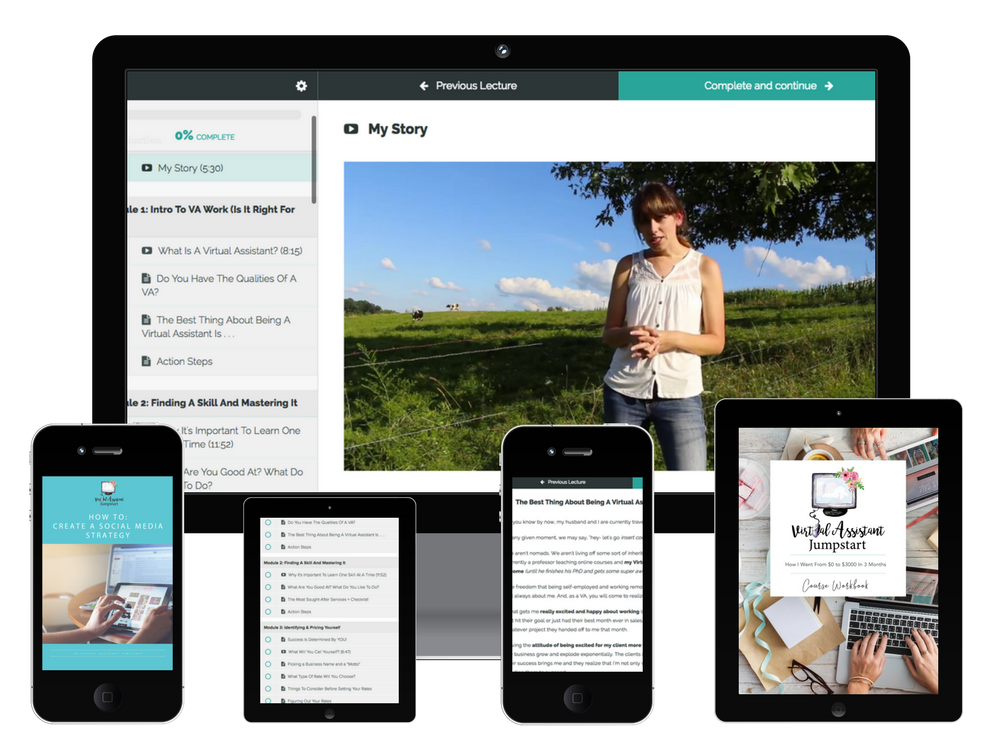 What if I told you . . .
-that you could work from home . . . and still have the flexibility to live the life you want?
-that you could take what you love and make money from it?
-that you could ditch the 9 to 5 and be your own boss.
-that it's not as difficult as people make it out to be . . .
Would you believe me?

Look, I get it. I would be a little hesitant too. But, the proof is in the pudding (or something like that). When I became a Virtual Assistant, I just wanted a little extra cash. I had no idea that in 3 short months, I would be making a full-time income. I didn't even know it was possible. I thought that was for "those people" . . . never believing I could actually become one of them.

In the time since those beginning days, the work has only increased. I have learned a lot. And I have had to learn some of those lessons the hard way.
Soon, I was getting 5-10 messages/comments/questions a day on questions like:
-How do I become a Virtual Assistant?
-Where do I find clients?
-How do I price my services?
-How in the world do you travel full-time . . . what do you do for internet?! (okay, not totally VA related, but still a very common question!
After debating how to answer all of these questions (it's so much more than a quick Facebook message or blog post), I started my Virtual Assistant Business Coaching. I started working one-on-one with people just like you trying to get their business jumpstarted.
But, there's only one of me and only so many hours in a day. The messages kept coming (at an even faster rate) and I just didn't have the time to answer them all.
That's why I'm so, so excited to introduce this course - it's basically everything I know condensed down into one nice package. (now, isn't that cool!)
If you haven't been able to get a coaching session, or just want to do something at a self-paced rate, (or hey, want this class and a coaching session at a discounted rate), this is for you.
Who this isn't for:

-Someone who isn't ready to be pushed. Many lessons have worksheets and action steps. The Course Workbook has activities. If you aren't ready to actually try, you simply won't be successful in this course.
Whether you are a seasoned VA, a brand new VA or just someone who is wondering if this is a good career choice, this course is for you!